we provide your students with a
FULL RECRUITMENT SERVICE
---
We partner with accredited universities to assist students and alumni in furthering their hospitality career, with paid J1 internships/ traineeships in the USA.
Do you have students, recent graduates and alumni wanting to gain hands- on PAID experience in 4 and 5-star renowned Brand hotels in the USA?
Hospitality Placements USA (HPUSA) recruit for hotel Brands including Hyatt Regency, Marriott, Hilton, Sheraton, and other Luxury and Boutique Collection Hotels plus MANY more!
Our Hotel partners will provide hands-on training, as a foundation for a career in hospitality. Learn to enhance customer service skills and food and beverage knowledge plus experience and enjoy living and gaining hands-on training in the USA.
For 14 years we have been assisting young professionals from the international community to gain a once in a lifetime experience – PAID training in the US hospitality industry and the complete visa application process.
HPUSA also offers a referral program known as the HPUSA Ambassador Program – this is a great way for your students and alumni to help share our vision and expand the J1 Cultural exchange program across the globe, in exchange for incredible financial rewards.
Our J1 Cultural Exchange Participants
I WAS SO VERY LUCKY TO HAVE THIS OPPORTUNITY.

Thank you for the opportunity you have given me to experience life here in America. It has really helped me to be more mature, independent and reliable. I was so very lucky to have this opportunity. Mr. Randy is a very good manager. He taught us a lot of things. He is our boss, manager and our father here in America. I am proud that I was chosen to be his intern.
THANK YOU SO MUCH HPUSA FOR GIVING US THIS GREAT OPPORTUNITY!

"We came here to build our skills to our chosen field and it has helped us a lot! They help us to develop our skills, knowledge, character and to deal with the different people in the hospitality industry! We have experienced different cultures and got a chance to travel different states. We united as one big family and this is only some of the pictures of our memorable moments that we will treasure forever! Thank you so much HPUSA for giving us this great opportunity!"
I'M VERY THANKFUL FOR SUPPORTING ME ALL THE WAY.

I would like to say thank you for giving me this opportunity, and helping me on my papers to get here. I'm glad that I met you, Miss Emma. I'm very thankful to you for being there for me and supporting me all the way I appreciate all what you've done. I'm finally here in America a dream come true. Take care always and God bless
THIS HAS BEEN THE BEST EXPERIENCE!

"This has been the best experience! I enjoy being part of the Cultural Exchange Visitor Program because I have experienced training internationally, got to learn and appreciate the American culture, to be independent, and to improve and share my knowledge of the hospitality industry?. Thank you HPUSA for assisting with placement with the best host company! It feels amazing that my hard work has been recognized and being rewarded for the efforts that I put in. You are all awesome!"
THANK YOU FOR EVERYTHING!

Thank you for everything! I appreciate all of your help throughout my HPUSA J1 Cultural Exchange Program! This was an awesome experience in the USA! I had a great host company and learned so much from training at this hotel. Thank you Hospitality Placements for this opportunity, I really appreciate it!"
THANK YOU HPUSA FOR THIS WONDERFUL OPPORTUNITY!

"We took a train to Miami and it was my first time riding a train. It was fun and very convenient. We stopped at Wynwood and took pictures of many colorful murals. The street artists did a great job! Thank you HPUSA for this wonderful opportunity!"
TRULY AN EXPERIENCE WORTH LIVING.

The HPUSA J1 Cultural Exchange program was a great way for me to expand the training I started in my home country. Experiencing American culture and advance training in the Hospitality Industry was truly an experience worth living. I would like to extend my warmest gratitude to HPUSA for making my dream a reality!"
I WANT THANK THE HPUSA TEAM FOR HELPING ME FIND GREAT PLACEMENT

"I want thank the HPUSA team for helping me find great placement in the USA and supporting me throughout the Cultural Exchange program. I have enjoyed my tenure with the hotel and am so grateful for the experience. It was really a great opportunity in advancing my career and broadening my knowledge of the hospitality industry."
I WOULDN'T BE SUCCESSFUL IF NOT BECAUSE OF YOUR TEAM'S EFFORT.

Dear Ms. Emma,
Good news, I passed on my Embassy Interview and this wouldn't be successful if not because of your team's effort. Thank you so much and God bless
A GREAT JOURNEY INDEED!

"We are all interns from a different state. A great journey indeed! Thank you so much HPUSA for helping mold us to be who we are today! It has been a roller coaster journey but it all started with a decision to challenge myself to join the HPUSA Cultural Exchange Program. It has helped me build strength and character."
I WAS AWARDED EMPLOYEE OF THE MONTH AND SO HAPPY TO BE HERE IN THE US!

Dear Ms Emma,
I was awarded Employee of the month and so happy to be here in the US!. Thank you so much for all your support it making this happen. Thank you for your assistance. God Bless
I REALLY ENJOYED CELEBRATING 4TH OF JULY IN NYC

"I really enjoyed celebrating 4th of July in NYC and watching the beautiful fireworks. I also had the opportunity to play in a baseball game. It was so much fun! I am learning so many new things and developing my skills in the hospitality industry thanks to the HPUSA Cultural Exchange Visitors program."
I AM VERY THANKFUL TO HPUSA FOR MAKING ONE OF MY DREAMS A REALITY.

I am very thankful to HPUSA for making one of my dreams a reality. I have matured so much and learned how to be independent. I have visited a lot of great artworks and structures that I can show to my family and friends in my home country. For me, my internship is my stepping stone to make myself become productive and be more ready of what will I become in the future. I have gained a lot of experience and learned so much that I will apply in my future career plans. I am just very thankful for everything. Thank you so much for all of the support! HPUSA is the best
I LOVE MY JOB AND MY HOTEL!

Thank you again for everything! I love my job and my hotel. This is a very good opportunity for me to learn, improve my skills, and improve myself. I appreciate this opportunity.
I GIVE YOU AND HPUSA A FIVE STAR RATING.

I just want to thank you for this great opportunity. I'm in my first week of training now and I love it! People here at the Westin are really friendly and nice, and I'm learning a lot. I give you and HPUSA a five star rating. The managers are so welcoming, and he is helping me to learn more and keep up in the environment of international hospitality which is really superb.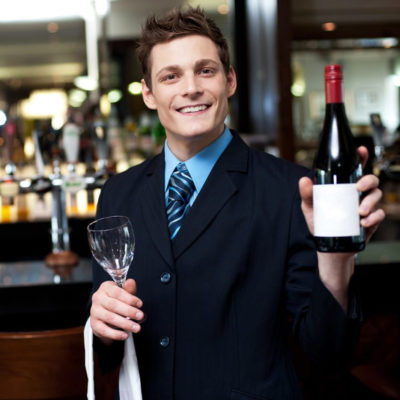 THANK YOU FOR SUCH A REWARDING EXPERIENCE.

Thank you to HPUSA and your team for making my USA Internship experience so rewarding. I had so much fun and learnt a great deal at the Marriott San Diego. I'm looking forward to continuing my career growth back home.
SUCH A WONDERFUL EXPERIENCE!

"I was given the opportunity to visit "Hacienda Patron", Patron Tequila's Distillery in Jalisco, Mexico. I was able to learn more about tequila and meet some new friends. Such a wonderful experience!"
YOU MADE MY DREAMS COME TRUE!

Thanks a lot for your support and guidance. You made my dream come true, ma'am. I have experienced first snow in Vernon, NJ, USA for the first time in my life. Thanks to HPUSA for guiding me all the way to my culinary journey in United States of America!! My training is going well. It's very useful for me to make my career stronger and better. I am learning and experiencing many new things which I had not come across so far. Thank you HPUSA for providing me such a wonderful opportunity.
THANK YOU HPUSA FOR GIVING ME THE OPPORTUNITY..

"Thank you HPUSA for giving me the opportunity to experience a wonderful Cultural Exchange Visitor Program."
helping a student become a J-1 Intern or Trainee
BENEFITS YOUR UNIVERSITY
---
SET UP FOR SUCCESS
earn a living in a diverse environment
Paid Internship/Traineeship for up to 12 Months in a luxury hotel.
Guaranteed 32 hours or more per week. Overtime hours at time and a half.
Exposure to a variety of cross-cultural activities.
All placements include airport pick up, up to 2 weeks free hotel accommodation upon arrival, some meals plus other benefits!
Grace Period
End of Program Certificate
Alumni Network
Ambassador Program
HELP THROUGH THE JOURNEY
making sure you are taken care of
Embassy Appointment and Sevis Payment
Provide you with pre-departure orientation.
Tax Refund and you are exempt from paying some taxes including (FICA) tax.
Laws and Legal Information
Housing and Budgeting advice and guidance
Monitor the program and your welfare while in the U.S. with monthly check-ins
STAYING HEALTHY
you shouldn't have to worry about your health
Basic health insurance for the duration of your program is provided by the sponsor organization and paid to the sponsor from your program fees.
As your advocate, we provide support and act as a liaison with the host employer and sponsor organization.