we provide your hotel or resort with

WORK & TRAVEL STUDENTS
---
The J-1 Work and Travel Summer Program allows foreign university students to work and travel in the US for a maximum of four months during their official university break. The J-1 Work and Travel Program allows students to experience American culture and daily life in the United States through temporary employment-based and travel-related activities.
HPUSA can help you find the right match for your company and support you as you build a strong team. We are committed to ensuring a successful program and a positive experience for everyone involved.  We screen all applicants for appropriate J-1 visa-compliant requirements and also vet Host Employers to ensure job offers qualify as appropriate temporary or seasonal employment. 
Your company receives personalized hands-on attention and service from the HPUSA team.
This is a free service to you, the employer.
Hiring J-1 Work & Travel students BENEFITS YOUR COMPANY
---
Our J-1 Work and Travel program allows young people to experience work life in the United States, to earn money and embrace the local culture. Companies can staff their busy season with workers from all around the world and enjoy the diversity and energy young participants bring to their busiest seasons.
Additional benefits:
Receive seasonal and temporary staffing plus a cultural flair – with no fees

Introduce eager Work and Travel students to American culture through work-based activities

Create and strengthen your company's overseas network of connections

Gain fresh energy and perspectives from abroad

Enjoy HPUSA's excellent J-1 work and travel Program support, supervision and service
Students benefit from the cultural, personal, and professional growth that typically occurs on the Work and Travel program at US companies. The program is meant to be a mutually enriching experience for employers and students alike.
J-1 Work and Travel Program Requirements
---
All J-1 work and travel participants must work through the dates that are agreed to with your company

All J-1 Work and travel participants MUST check in with HPUSA to validate their J-1 visa as soon as possible after arrival in the US

W&T participants must have prior approval from both your company and their Sponsor to travel within work dates; travel outside of the United States MUST be pre-approved and is strongly discouraged

Any transfers to a new employer or site of activity, must be pre-approved by their Sponsor

J-1 Work and travel participants may take a second job, but it MUST NOT interfere with their prior commitment to their primary employer

All J-1 Work and travel participants must show up for work on time when expected, perform agreed-upon duties expected of them, dress appropriately, have a good attitude, and contribute to the company team spirit

Host Employers must provide participants the number of hours of paid employment per week as identified on the job offer

Pay participants eligible for overtime work in accordance with applicable laws

Notify HPUSA when participants are not meeting the requirements of job placements; or when participants leave their position ahead of their planned departure

Contact HPUSA in the event of any emergency involving participants or any situation that impacts their health, safety or welfare
We email you resumes along with video links for you to review so that you can get to know each applicant.
We coordinate a Skype Webcam interview on your behalf.
You select your new Work and Travel Students.
We provide you with sponsor documents for visa processing.
We keep you informed every step of the way so that you know their visa status and arrival details.
Your new Work and Travel students arrive in the USA and are ready to get started.
YOU MADE MY DREAMS COME TRUE!

Thanks a lot for your support and guidance. You made my dream come true, ma'am. I have experienced first snow in Vernon, NJ, USA for the first time in my life. Thanks to HPUSA for guiding me all the way to my culinary journey in United States of America!! My training is going well. It's very useful for me to make my career stronger and better. I am learning and experiencing many new things which I had not come across so far. Thank you HPUSA for providing me such a wonderful opportunity.
I WAS AWARDED EMPLOYEE OF THE MONTH AND SO HAPPY TO BE HERE IN THE US!

Dear Ms Emma,
I was awarded Employee of the month and so happy to be here in the US!. Thank you so much for all your support it making this happen. Thank you for your assistance. God Bless
I LOVE MY JOB AND MY HOTEL!

Thank you again for everything! I love my job and my hotel. This is a very good opportunity for me to learn, improve my skills, and improve myself. I appreciate this opportunity.
I'M VERY THANKFUL FOR SUPPORTING ME ALL THE WAY.

I would like to say thank you for giving me this opportunity, and helping me on my papers to get here. I'm glad that I met you, Miss Emma. I'm very thankful to you for being there for me and supporting me all the way I appreciate all what you've done. I'm finally here in America a dream come true. Take care always and God bless
I GIVE YOU AND HPUSA A FIVE STAR RATING.

I just want to thank you for this great opportunity. I'm in my first week of training now and I love it! People here at the Westin are really friendly and nice, and I'm learning a lot. I give you and HPUSA a five star rating. The managers are so welcoming, and he is helping me to learn more and keep up in the environment of international hospitality which is really superb.
I WOULDN'T BE SUCCESSFUL IF NOT BECAUSE OF YOUR TEAM'S EFFORT.

Dear Ms. Emma,
Good news, I passed on my Embassy Interview and this wouldn't be successful if not because of your team's effort. Thank you so much and God bless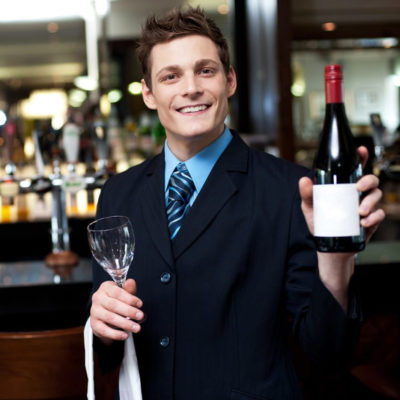 THANK YOU FOR SUCH A REWARDING EXPERIENCE.

Thank you to HPUSA and your team for making my USA Internship experience so rewarding. I had so much fun and learnt a great deal at the Marriott San Diego. I'm looking forward to continuing my career growth back home.
WE HAD A BLAST AND SO DID THEY!"

"These are some photos from the Sheboygan A's baseball game that we took our cultural exchange participants to recently! We had a blast and so did they!"