who are we…
OUR STORY
---
Hospitality Placements (HPUSA) was created in 2004 and has locations in both Australia and the United States. For more than 10 years, Hospitality Placements USA has provided successful international cultural exchange programs.
Partnering with renowned brand hotels, Hospitality Placements USA is one of the largest providers of J-1 luxury hospitality programs in the United States. We strive to ensure each participant will gain practical experience to help reinforce their academic studies and enhance their career through a structured and paid work-based program, and experience American culture.
what matters to us…
OUR MISSION AND VALUES
---
Mission:
Our mission is to provide cultural exchange experiences and world-class hospitality training to students, graduates and young professionals from around the world. We are fully dedicated to providing a professional and enjoyable experience throughout the entire process!
Values:
Our team provide individual attention for each participant, nurture our valuable host employee relationships and are passionate for the continued success of Cultural Exchange programs in the United States.
We believe that enrolling in an international cultural exchange program is the beginning of a journey that can impact your life both professionally and personally.
We invite you to begin your J-1 journey to the United States with us!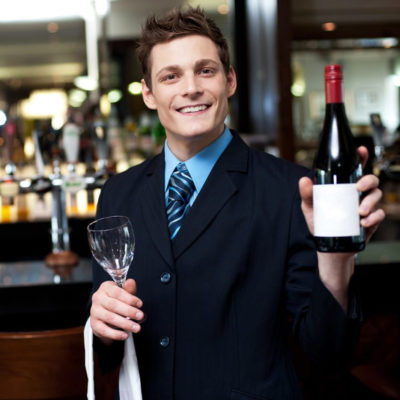 THANK YOU FOR SUCH A REWARDING EXPERIENCE.

Thank you to HPUSA and your team for making my USA Internship experience so rewarding. I had so much fun and learnt a great deal at the Marriott San Diego. I'm looking forward to continuing my career growth back home.
I WOULDN'T BE SUCCESSFUL IF NOT BECAUSE OF YOUR TEAM'S EFFORT.

Dear Ms. Emma,
Good news, I passed on my Embassy Interview and this wouldn't be successful if not because of your team's effort. Thank you so much and God bless
YOU MADE MY DREAMS COME TRUE!

Thanks a lot for your support and guidance. You made my dream come true, ma'am. I have experienced first snow in Vernon, NJ, USA for the first time in my life. Thanks to HPUSA for guiding me all the way to my culinary journey in United States of America!! My training is going well. It's very useful for me to make my career stronger and better. I am learning and experiencing many new things which I had not come across so far. Thank you HPUSA for providing me such a wonderful opportunity.
I GIVE YOU AND HPUSA A FIVE STAR RATING.

I just want to thank you for this great opportunity. I'm in my first week of training now and I love it! People here at the Westin are really friendly and nice, and I'm learning a lot. I give you and HPUSA a five star rating. The managers are so welcoming, and he is helping me to learn more and keep up in the environment of international hospitality which is really superb.
I LOVE MY JOB AND MY HOTEL!

Thank you again for everything! I love my job and my hotel. This is a very good opportunity for me to learn, improve my skills, and improve myself. I appreciate this opportunity.
I'M VERY THANKFUL FOR SUPPORTING ME ALL THE WAY.

I would like to say thank you for giving me this opportunity, and helping me on my papers to get here. I'm glad that I met you, Miss Emma. I'm very thankful to you for being there for me and supporting me all the way I appreciate all what you've done. I'm finally here in America a dream come true. Take care always and God bless
I WAS AWARDED EMPLOYEE OF THE MONTH AND SO HAPPY TO BE HERE IN THE US!

Dear Ms Emma,
I was awarded Employee of the month and so happy to be here in the US!. Thank you so much for all your support it making this happen. Thank you for your assistance. God Bless
EMMA STEPHENS
Director
Growing up in multicultural Sydney, Australia, Emma learnt the importance of education, connecting cultures and inspiring others. With degrees in both Communications and Law and a solid marketing background, she created HPUSA in 2004 with locations in both Australia and the United States. She shares the enthusiasm of her participants and host hotels to deliver a successful and rewarding J-1 Cultural exchange program in USA.
GISELLE SMITH
Program Manager
Born in Arizona and raised with southern hospitality in Atlanta, Georgia, Giselle has compassion for each of our participants coming to the US. Her grandmother came from El Salvador to the US at the age of 16 and started a company from the ground up. Her grandfather came from Ireland and became an international pilot. She has an educational background in Human Resources Management and is dedicated to helping others gain cultural exchange experience and further their career in the hospitality industry!
ANGELA WILLIAMS
Program Coordinator
Angela was born in Philadelphia, Pennsylvania, now resides in Atlanta, Georgia and is a die-hard Philadelphia Eagles football fan. She is outgoing, fun loving and enjoys traveling, spending time with family and staying physically fit. She earned a bachelor's degree in Business Management, with a major in Human Resource Management. As the Senior Program Coordinator, Angela is passionate about helping the interns fulfill their dreams of enhancing their career goals in the hospitality industry while experiencing American culture in the US.
MARICEL RAMPEY
Recruitment Coordinator
Maricel was born in the Philippines, raised in Sydney Australia and now resides in Atlanta, Georgia. With a degree in Fine Arts, she has a creative eye, passion for the arts and sees the beauty in all things. After moving to the United States, Maricel pursued various positions in the hospitality industry working in catering and convention services, before her curiosity and skillset led her to recruiting at HPUSA. She's excited to gain experience in an entirely different facet of the hospitality world by helping participants in this opportunity of a lifetime cultural exchange program!
KELLY MENDOZA
Administration Coordinator
With 15 years customer service experience and a Degree in Business Administration, Kelly is primed for her role at HPUSA. She enjoys helping our participants every step of the way as they prepare for their journey to the USA. Kelly lives in Georgia with her daughter Alana, son Keon and their naughty cat Miley. Although her father is Mexican/ Cuban, "Taco" is the extent of her Spanish language skills.
TAIJA LEWIS
Placement Coordinator
Taija was born in Atlantic City, New Jersey, raised in Atlanta, Georgia, and now resides in sunny Miami, Florida. She enjoys going to the beach, spending time with family, and going on adventures with her 3 children. She majored in Biology at the Virginia Commonwealth University located in Richmond, VA. As the Placement Coordinator, she enjoys connecting the participants with our hotel partners and feels honored to be a part of the HPUSA team.
CARLY CELIZ
Program Coordinator
Born and raised on Cape Cod, Carly has always been passionate about hospitality.  She followed her passion for hospitality and studied at Johnson & Wales University in Providence, RI to receive her Bachelor of Science in Hotel Management and later her Master of Business Administration with concentration in Human Resources Management.  Carly has a strong background in hotel operations with experience in the Front Office, Housekeeping, Food and Beverage, and Human Resources departments.  Her interest in cultural exchange programs developed when she was working as a Corporate Human Resources Manager and had great experiences with J-1 students.  Carly sees the value in cultural exchange programs for both the exchange visitor and the host company and is excited to connect international students with opportunities at luxury hotels!
MARTIN NUNEZ
Marketing Coordinator
Martin Nunez is a media professional at Hospitality Placements USA, and focuses on attracting applicants while managing digital, public-facing marketing. Born and raised in Silicon Valley, Martin worked for numerous startups through out the San Francisco Bay Area early in his career. After studying Management and Business Economics at UC Merced in California, Martin moved to South Texas and spends his free time camping, canoeing, and tuning his motorcycles.