You will learn about the program by reading HPUSA website information — including FAQs. You will be able to ask us any questions you have while you're working on completing your online application and uploading your registration documents.
You will complete a Skype Welcome and Registration Interview with HPUSA. You'll sign the HPUSA Participant Confirmation and Terms & Conditions. You'll have the option to either pay the full program fee at this stage or just pay the registration fee.
We will begin scheduling Skype webcam interviews with potential host employers. If successful, we will confirm your placement offer and training plan for signing. Any remaining program fees are due to be paid now.
We will upload your application and signed documents for sponsor processing. This may include a Skype interview with the sponsor and completing an online orientation quiz.
We will confirm when the DS kit is ready to be sent.
You will receive your DS kit and follow the instructions to book your Embassy interview. You will pay the SEVIS fee of plus the Embassy interview fee and complete your DS-160 Form.
Your passport with stamped visa is returned after 1 week. You will attend pre-departure orientation if your country requires it, then you can book your flight and head off to the USA!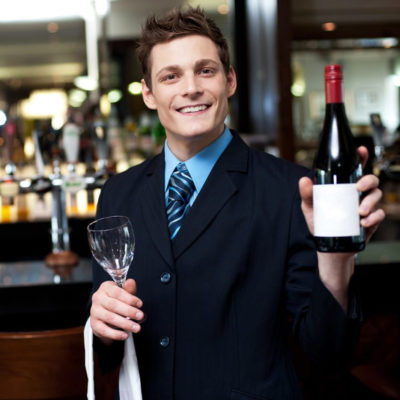 THANK YOU FOR SUCH A REWARDING EXPERIENCE.

Thank you to HPUSA and your team for making my USA Internship experience so rewarding. I had so much fun and learnt a great deal at the Marriott San Diego. I'm looking forward to continuing my career growth back home.
I WOULDN'T BE SUCCESSFUL IF NOT BECAUSE OF YOUR TEAM'S EFFORT.

Dear Ms. Emma,
Good news, I passed on my Embassy Interview and this wouldn't be successful if not because of your team's effort. Thank you so much and God bless
YOU MADE MY DREAMS COME TRUE!

Thanks a lot for your support and guidance. You made my dream come true, ma'am. I have experienced first snow in Vernon, NJ, USA for the first time in my life. Thanks to HPUSA for guiding me all the way to my culinary journey in United States of America!! My training is going well. It's very useful for me to make my career stronger and better. I am learning and experiencing many new things which I had not come across so far. Thank you HPUSA for providing me such a wonderful opportunity.
I LOVE MY JOB AND MY HOTEL!

Thank you again for everything! I love my job and my hotel. This is a very good opportunity for me to learn, improve my skills, and improve myself. I appreciate this opportunity.
I WAS AWARDED EMPLOYEE OF THE MONTH AND SO HAPPY TO BE HERE IN THE US!

Dear Ms Emma,
I was awarded Employee of the month and so happy to be here in the US!. Thank you so much for all your support it making this happen. Thank you for your assistance. God Bless