We email you resumes along with video links for you to review so that you can get to know each candidate.
We coordinate a Skype Webcam interview on your behalf.
You select your new J1 Participant
We provide you with sponsor documents for visa processing.
We keep you informed every step of the way so that you know their visa status and arrival details.
Your new J1 Cultural Exchange Participant arrives in the USA and is ready to get started.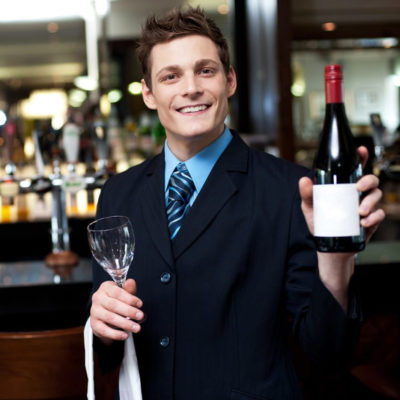 THANK YOU FOR SUCH A REWARDING EXPERIENCE.

Thank you to HPUSA and your team for making my USA Internship experience so rewarding. I had so much fun and learnt a great deal at the Marriott San Diego. I'm looking forward to continuing my career growth back home.
I WOULDN'T BE SUCCESSFUL IF NOT BECAUSE OF YOUR TEAM'S EFFORT.

Dear Ms. Emma,
Good news, I passed on my Embassy Interview and this wouldn't be successful if not because of your team's effort. Thank you so much and God bless
YOU MADE MY DREAMS COME TRUE!

Thanks a lot for your support and guidance. You made my dream come true, ma'am. I have experienced first snow in Vernon, NJ, USA for the first time in my life. Thanks to HPUSA for guiding me all the way to my culinary journey in United States of America!! My training is going well. It's very useful for me to make my career stronger and better. I am learning and experiencing many new things which I had not come across so far. Thank you HPUSA for providing me such a wonderful opportunity.
I GIVE YOU AND HPUSA A FIVE STAR RATING.

I just want to thank you for this great opportunity. I'm in my first week of training now and I love it! People here at the Westin are really friendly and nice, and I'm learning a lot. I give you and HPUSA a five star rating. The managers are so welcoming, and he is helping me to learn more and keep up in the environment of international hospitality which is really superb.
I LOVE MY JOB AND MY HOTEL!

Thank you again for everything! I love my job and my hotel. This is a very good opportunity for me to learn, improve my skills, and improve myself. I appreciate this opportunity.
I'M VERY THANKFUL FOR SUPPORTING ME ALL THE WAY.

I would like to say thank you for giving me this opportunity, and helping me on my papers to get here. I'm glad that I met you, Miss Emma. I'm very thankful to you for being there for me and supporting me all the way I appreciate all what you've done. I'm finally here in America a dream come true. Take care always and God bless
I WAS AWARDED EMPLOYEE OF THE MONTH AND SO HAPPY TO BE HERE IN THE US!

Dear Ms Emma,
I was awarded Employee of the month and so happy to be here in the US!. Thank you so much for all your support it making this happen. Thank you for your assistance. God Bless